Updated: Feb 7, 2019
We all have a part of us that we tend to pick on. We tend to become our own worst enemy. Part of the self-love journey is accepting the things that one cannot change and embracing them. Both on the inside and outside.
For a long time, my legs have been one of these things that I shame myself for. Anyone who knows me can tell you how ashamed I have been about them. Growing up, I would see most of the pretty girls in the magazines and runway shows that had long, slim and barbie-like legs. Most of my friends had slim legs. Being different as a child is the hardest thing ever. I always felt that my legs were too big, my calves especially. Even now as an adult there are certain days where I find myself shaming my legs because I can't wear certain shoes like other girls can. This is where I remind myself -- ' DO NOT COMPARE YOURSELF.'
I am sharing this post because perhaps there is a younger version of me out there that I can reach or even someone my age that could use the motivation. Though this is still a constant battle for me as well, I am learning to talk to myself nicely. I really do cut myself off in the middle of the self-bullying comments my mind generates. Instead, I tell myself something nice --'Yess girl! STRUT those legs god gave you!'
Exercising has helped me a lot because it helps me build the confidence that I need to conquer any negative thoughts about my legs. They also do say exercising is very helpful for the mind and clearly this is all mental. For most of my childhood, most brands weren't as plus-size friendly as they are today. So the cute over-the-knee boots with extra stretch that you could find today anywhere were not as easy to find back then. It was almost as if being different was meant to be frowned upon.
I love seeing women embracing their body types because I understand how hard it can be to remain positive about your appearance with my own personal experiences. As of recently, I've shared some 'Outfit of the day' posts on my Instagram and the inspiration behind both looks came from the idea of embracing my legs. I usually never felt confident in mini-skirts because of my legs so this time around I decided to make that the focus of these looks. I chose to simply embrace my legs as is and boy have the comments proved me uber cray! I got so much love from other women and that shows me that these insecurities of mine are just that. Imperfect as I may be that is perhaps the best part of me.
We are all different and that is what makes us beautiful. So embrace your differences, appreciate your body and looks regardless of what society labels as normal and tell yourself: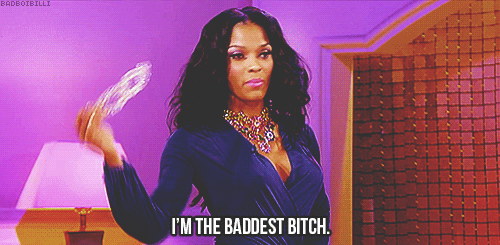 xo
Allurèe
#selflove #bodyshaming #bullying #bodyappreciation #allureemichelle #ootd #outfitinspo #outfitoftheday