Mommy Diaries: Numero Uno
Updated: Oct 20, 2019
It still feels weird for me to say that I became a mom over a decade ago. I have attempted to write this blog over and over and it is such a personal topic for me so I constantly hesitate and push back. The purpose of this isn't to give you parenting techniques nor define a good parent from a bad one. I just want to share part of my story as a parent and allow you to take from it what you may. I decided that I will share these diaries in segments because when it comes to 'mommy-hood' there is so much I can say.
Let's start at the beginning...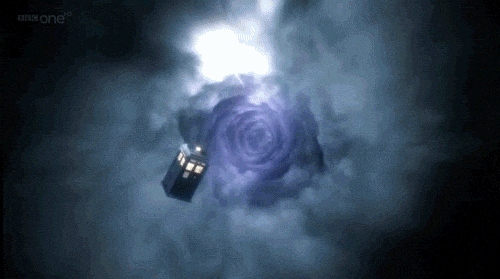 February 24th, 2008, I was introduced to the one person who would forever challenge me and unconditionally love me regardless of my many failures along the way.
Disclosure: I am not nor will I ever consider myself to be the best parent. That is a pedestal that I wish to never be placed on, simply because that portrays the illusion that is perfection and perfect, is one thing I am NOT.
They say as our parent's children we have the potential to carry many of their great qualities as well as many of their demons. Ever heard the saying, 'the apple doesn't fall far from the tree'? Well, this is something I noticed throughout the majority of my experience as a rookie parent. Why do you ask? Simple, I was a 17-year-old mother. The only parenting I knew was the little I actually paid attention to at home. I remember reading somewhere, how it is suggested that although under most laws we are considered adult at the age of 18, our brains don't fully mature until the age of 25. This means that as a teen mom although my intentions may have been pure as can be my mind was on a roller coaster ride that I was not ready for.
I don't want to add more negative connotations to the title 'teen-mom', because I believe it's a community too and the stereotypes are never-ending. I have been judged too many times for simply being a young mom ESPECIALLY because I am Latina...
Now I am not saying for teens to go out there and get pregnant...NO. I am just saying, that if it happened, IT IS NOT THE END OF THE WORLD. As cliche as this may sound children are a blessing. They are the biggest blessing, however, like anything in life, GREAT THINGS come with HARD WORK and parenting is one of them.
One of the biggest challenges that I have found through my personal experience as a parent, has been the emotional and mental aspect of parenthood. When it comes to the hardships of parenting there are so many different conversations to be had. For me, as a teen parent, this one is likely the common one. Everyone always talks about things such as proper nutrition, the right neighborhoods, schools, etc. but hardly anyone emphasizes how important it is to have mental peace within yourself. Not saying that we are all insane out here but to some level yes, we are each coping with different levels of insanity to some extent. Think about it, you are practically in charge of nourishing a brand new and very gentle mind. You have to be extra cautious what you nourish this new mind with.
Imagine having to deal with your own mental 'war zones' and trying to protect your child from being caught in the crossfire. It's quite the challenge, but, no one is perfect right, so the hardest thing to endure and accept as a parent is that your child will ultimately get caught in that crossfire one way or another.
It all goes back to something I am always advocating and that is the fact that as a parent you are still allowed to be YOU! You are still allowed to take time for yourself and most importantly you need to ensure your happiness and well being if you want the same for your kids. It is in your best interest to abolish these 'war zones' as much as possible so that the damage is as minimal to those you love including your child. 10-years-later it is still the most valuable of all lessons I can give to anyone.
Perhaps it's a twisted way for me to calm the 'mom guilt' but all in all, your best interest is necessary for your children's best interest. Repeat it daily!
It is so easy to get wrapped up in your love for your little ones that we easily forget to take care of ourselves. If I can't convince you on how vital self-care and self-love is as a mom, perhaps Jada-Pinkett Smith can. Watch this video of Jada giving us her perspective on it during one of her 'Red Table Talk' segments.
Hope you mommies enjoyed! Catch you on the next segment of 'Mommy Diaries'!
xoxo Allurée.
#mommyblogger #momblog #motherhood #momtrepreneur #teenmom #latina #mommdiaries #allureemichelle